Question:
Our Client reports when they schedule a piece of Media to play for only one day it is skipped and does not appear on the Player, how can this be resolved?
Resolution:
To resolve this issue, re-upload or upload the Media you wish to show for one day, add this in to the Playlist and set accordingly in the Playlist Override Scheduling. When Deployed this should now play on the date you selected and end according to the restrictions, see: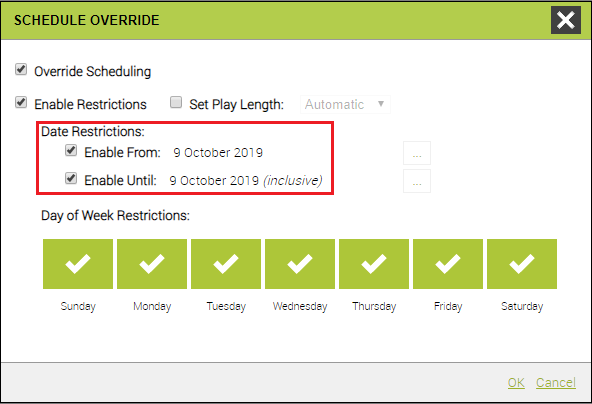 Please note: the Media will also play if it is Deployed on the date in question, however you should allow ample time for a Deployment to complete - particularly when working with large video files and/or slower Network speeds.