Question:
I have accidentally deleted a playlist, can I restore it?
Answer:
Yes, this is possible to retrieve by locating the playlist file from the latest snapshot .zip file and locating the correct .aqs file.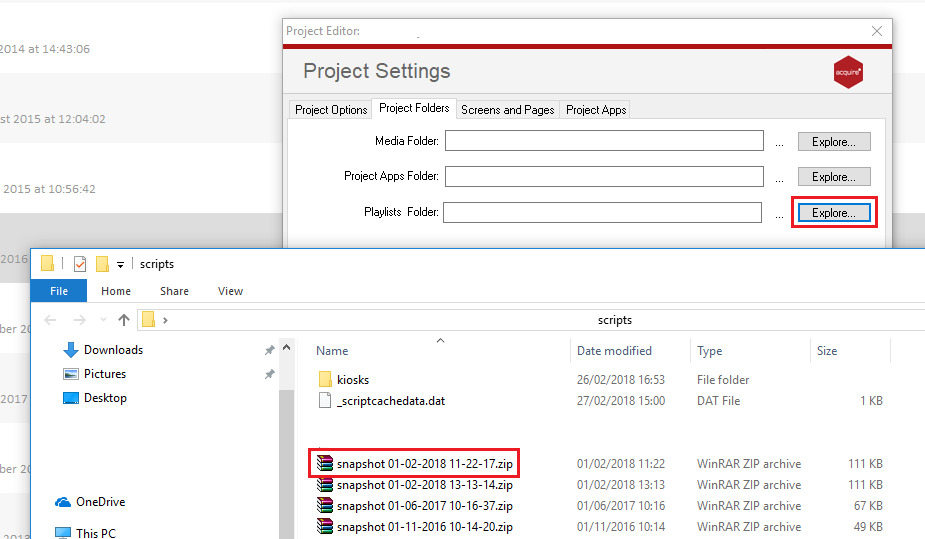 Then restore this playlist file back to the playlist folder and restart Acquire Editor. You should now see the playlist as previously.