Question:
I continually experience a Microsoft Visual C++ Runtime Library error when running Acquire Player and have to click OK to continue, but the error keeps coming back and rebooting the PC does not help. Why does this occur and how can it be fixed?
Resolution:
Although the message may appear whilst running Acquire Player, it is likely that a certain ACQ may require additional component such as Microsoft Visual C++ Runtime Libraries to load and run. Therefore you should either install the required Libraries (or reinstall) in the first instance.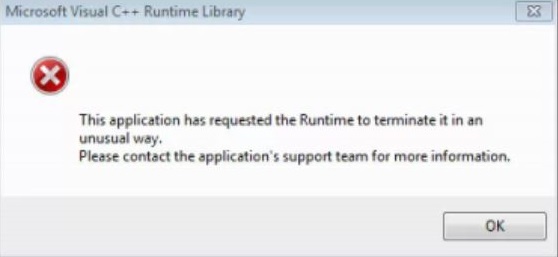 We have also found the message can appear if you have several versions of the same ACQ installed in your Acquire Player ACQ folder, C:\ProgramData\Acquire\ACQ. In this case, you should remove older versions but retain a copy should you need to revert to an older version later.
Please note: for backward compatibility we advise you install Microsoft Visual C++ Runtime 2008, 2012, 2013 and 2015 Libraries (x86 and x84 versions). See link above.