Question:
I have purchased a AccuWeather Helper subscription from Acquire Digital and added the Username and Password in to the Source field in the options, but the live weather is not updated.  How can this be resolved?
Resolution:
Firstly please check to ensure the Username and Password used in the Source tab, as supplied by Acquire Digital is correct and click Test Connection, as shown.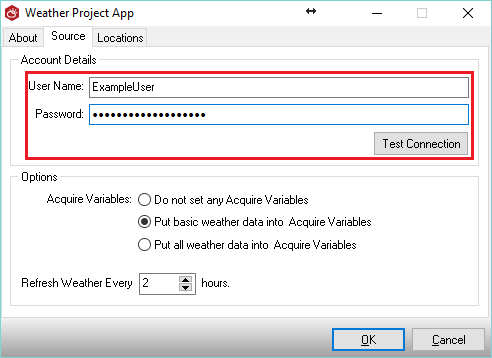 If the connection test is successful, click OK to save.  However if this fails, it is likely there is network issue stopping the weather from being updated.
If you are using the Weather Helper within a Enterprise or Domain, then please ensure your Firewall is set-up to allow Inbound Traffic on Port 7804.
As the Weather Helper gets locations from: http://working.accu-weather.com/widget/working/city-find.asp and gets the actual weather from our own server: wsweather.plusservers.net these sites will also need to be added to safe or allowed list, in order to obtain the location and the live weather for the desired location, as shown.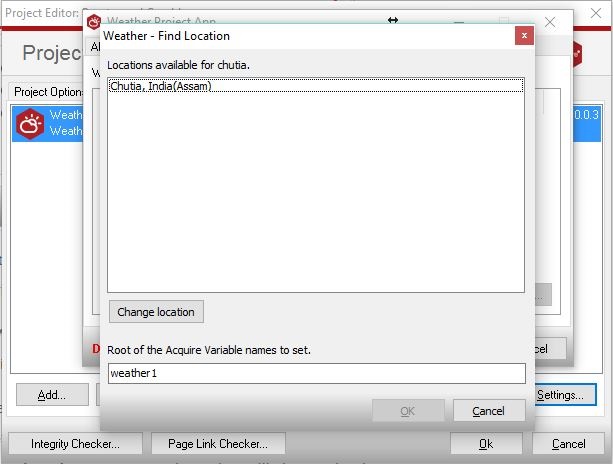 Please note: The Weather Helper will only function in Demo Mode without a subscription from Acquire Digital.  If you would to like to purchase the Weather Helper and for details on pricing, please contact Acquire Digital.