Question:
Is there any way we can see what Media or Pages have been playing?
Resolution:
Yes.  Player Reports allows you to query Players on your PLUS! Network account for a list of media and pages that were played between a given time period, and is useful to give to clients.
Furthermore you can schedule to receive periodical reports based on several parameters and this can be emailed to you.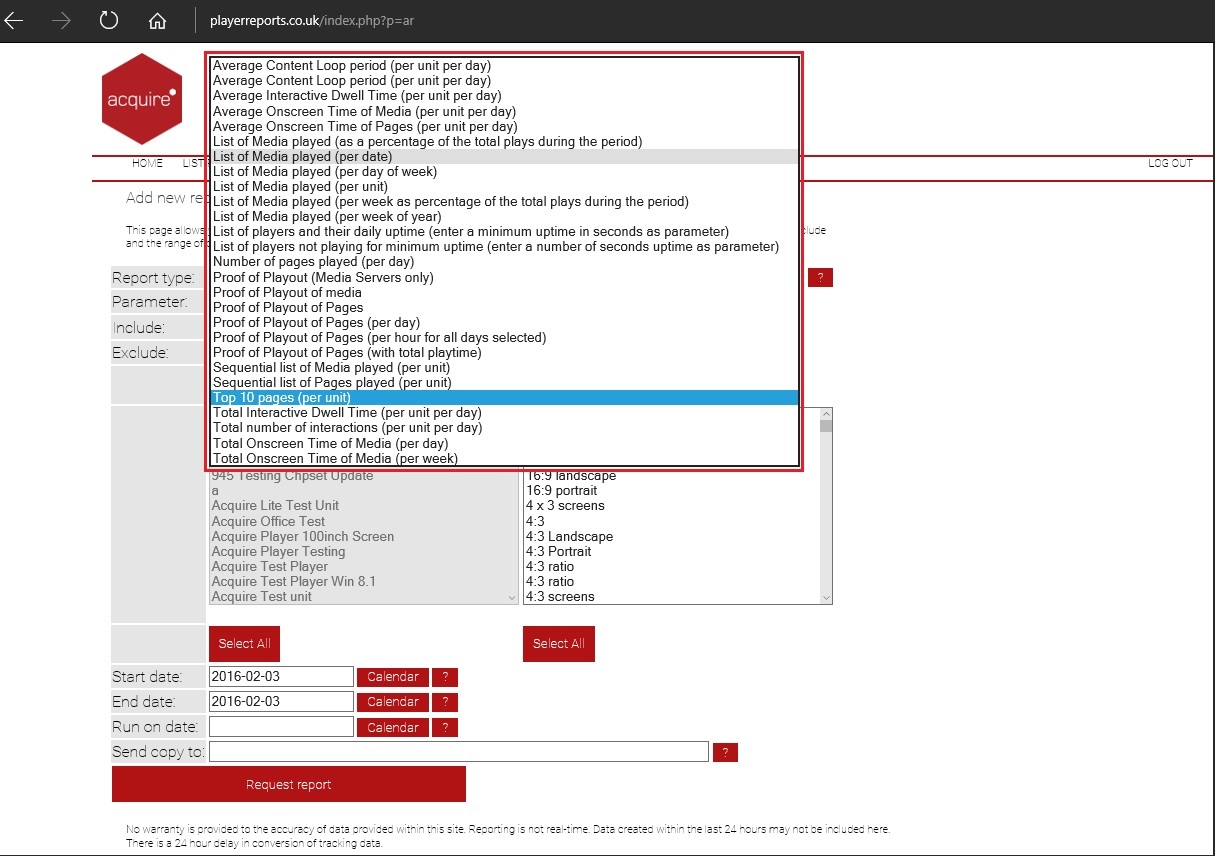 Please note: When you are searching for a specific media playout, you need to enter the name of the media file. Typically you would enter this in the Include or Exclude field so for example you have a piece of media called acquire-player-now.mp4 you would enter Acquire to find any media file(s) with that in the media file name.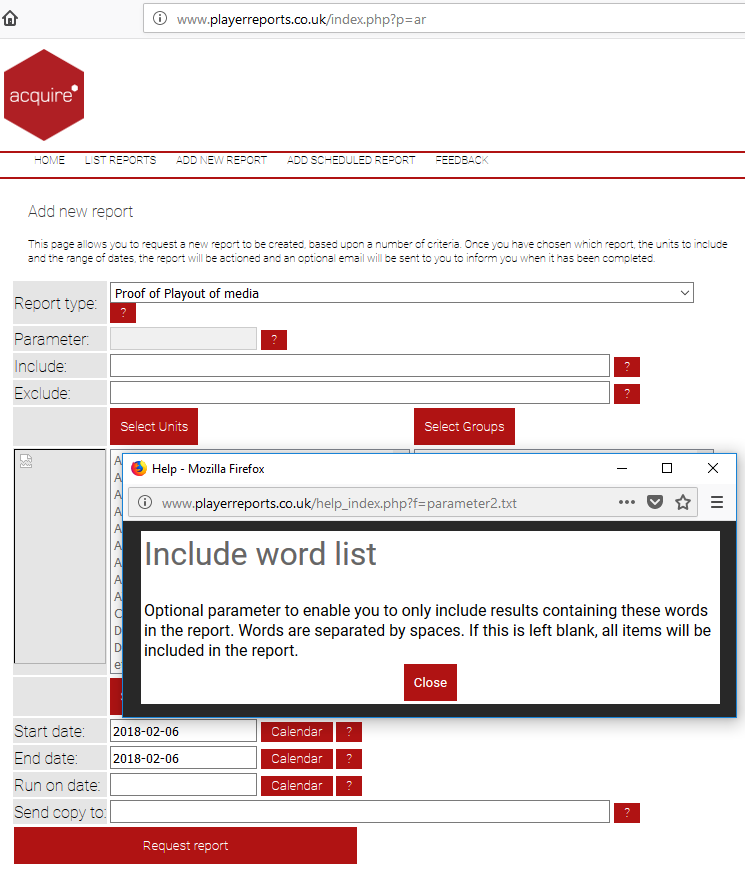 IMPORTANT: Dates search between Saturday to Saturday will result in the total of both Saturdays being included in the report result.  Dates search between Saturday, Start Time 00:00 (Midnight) to Friday, End Time 23:59 Midnight), this will result in 1 week of Data (7 days and NOT 8).  Playback results for an Acquire Player that is not running will NOT be available, such as if a Unit is left without a Acquire Settings screen or in Windows.  However for Units where the Internet connection may be down but the Acquire Player is still running, the Logs will be uploaded to PLUS! Network upon resumption of a valid Network connection at the next 12-hour interval, e.g. midday or midnight.  Report queries may be performed thereafter and should return playback data.
It is IMPORTANT to add the player in a Project Group for Player Reports to report on the player. 
Please note: if you are using Acquire2Go Players and are able to access such Units via Site Manager, you can also use the Player Reports website to access Reports.