Question:
We have a number of Players in our network, but some are within a different IP subnet. Typically we use 192.168.7.0/24 but some Players are on 192.168.3.0/24 and do not automatically detect when clicking Scan. Is it possible to use P2P to deploy to them?
Resolution:
Yes. Although this method is unable to automatically find a Player on the network using the Add and Scan option, if you know the IP address and the Player is in contact, you can send a P2P deployment to it. Please note: this does require your router and or firewall is set-up correctly.
To do this, launch Acquire Editor and Deploy, then select P2P.
Click Add and enter the IP address of the Player and click OK & Check.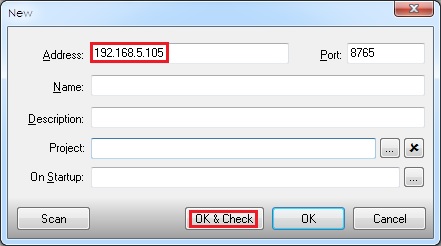 If the information is valid, you should able to send a deployment to the Player(s) as normal.
TIP: providing IP addresses for such Players are fixed, P2P Deploy will save the Players in a list and allows you deploy to them quickly next time.