Question:
I sometimes find the network connection to an Acquire Player remains open after sending a P2P Deployment and means I cannot immediately deploy again, despite the deployment being successfully received. How can this be resolved?
Resolution:
To ensure the P2P Deployment process is able to correctly refresh the connection once a successful deployment has been made, we recommend you check the option to Force Reboot After Deployment before clicking Create Deployment.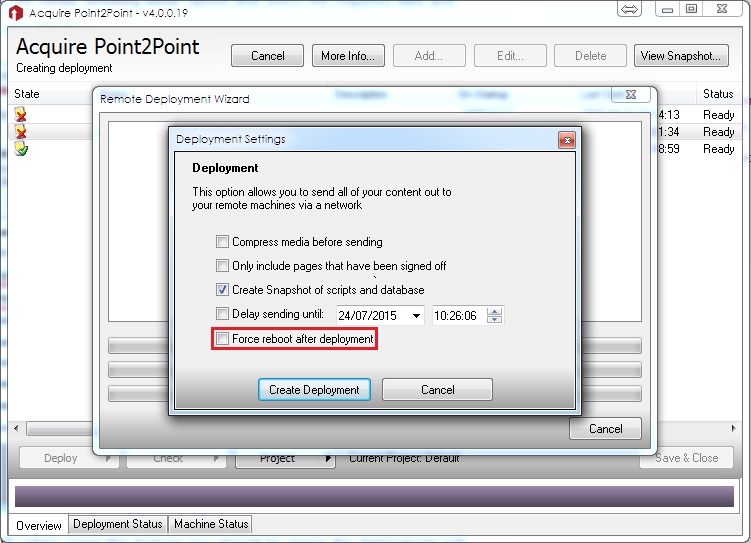 This forces the current connection to close upon completion of the deployment and will therefore allow you to reconnect to the Acquire Player when you need to deploy again.
IMPORTANT: if you are deploying hybrid content, i.e. for use in Acquire2Go then using this option will always cause the Acquire2Go Player(s) to reboot after they complete a subsequent deployments from the portal - irrespective of Workgroup.