Question:
I have noticed that many of Acquire Players appear in incorrect locations in the PLUS! Network Dashboard, is there a way that I can set the correct location (i.e. correct area, town or city)?
Resolution:
Yes.  You can manually adjust the Geo Location of the Acquire Players, so that they appear in the correct location on the map to it's physical location.  We recommend you use Google Chrome when using Geo Location.
To do this:
1. Login in to desired PLUS! Network account, using the PLUS! Network Dashboard to show the current location of Acquire Players.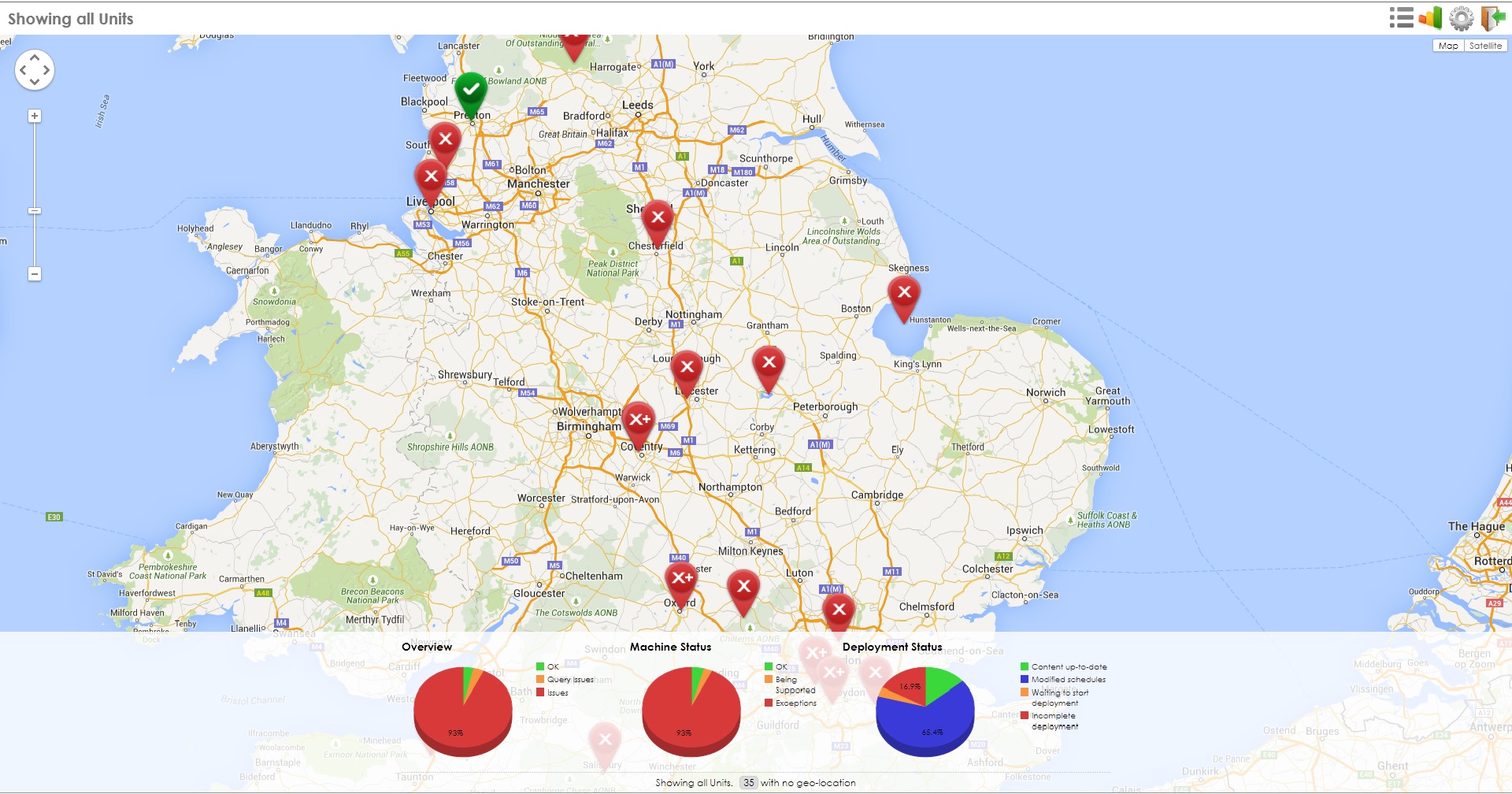 2. Locate the Acquire Player that you want to move and click on the red Pin icon, then select Info.  Please note: there may be several units listed in the current location, therefore check you have the correct one by using the Player name.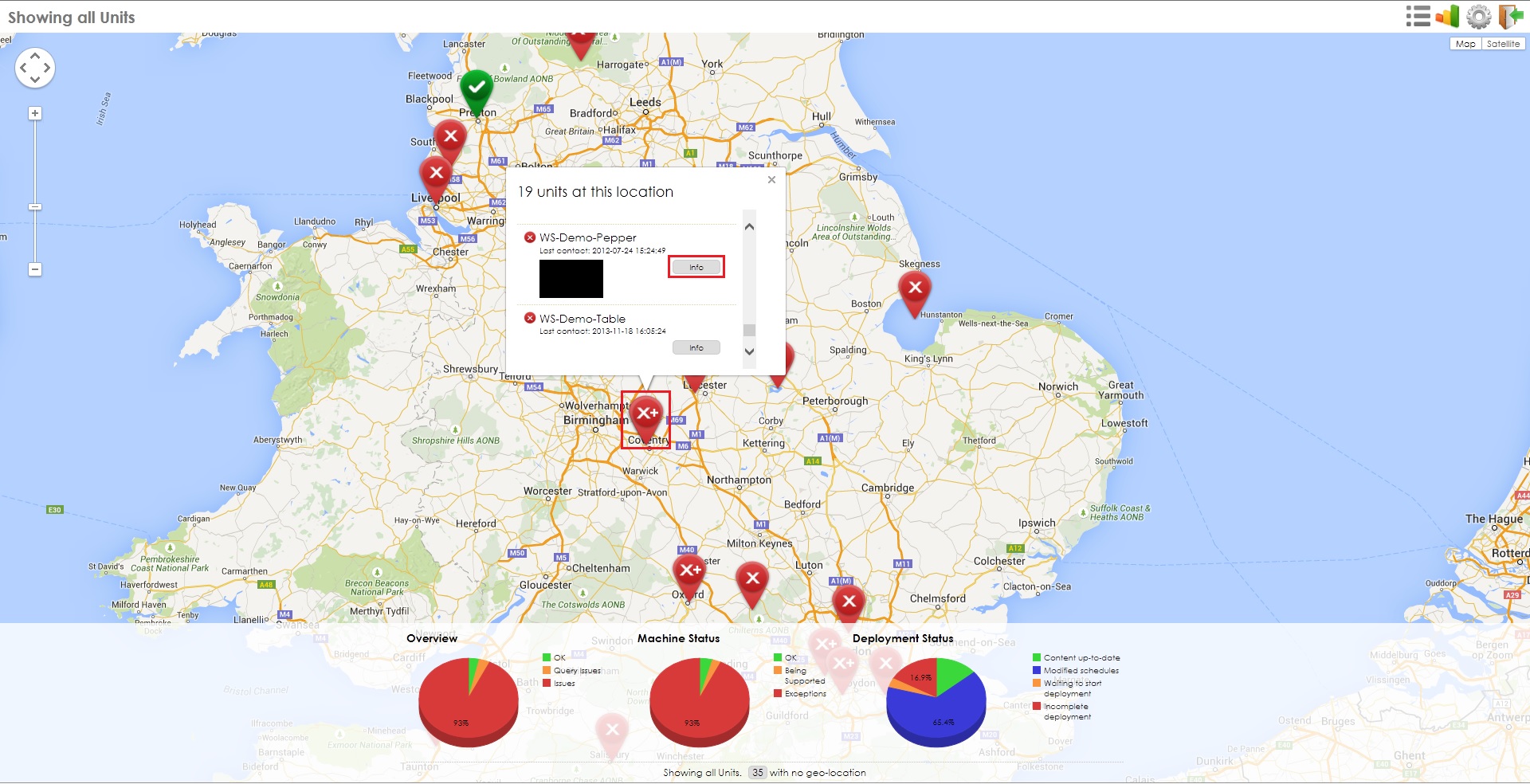 3. The current Geo-location coordinates position are shown, to amend this click Change.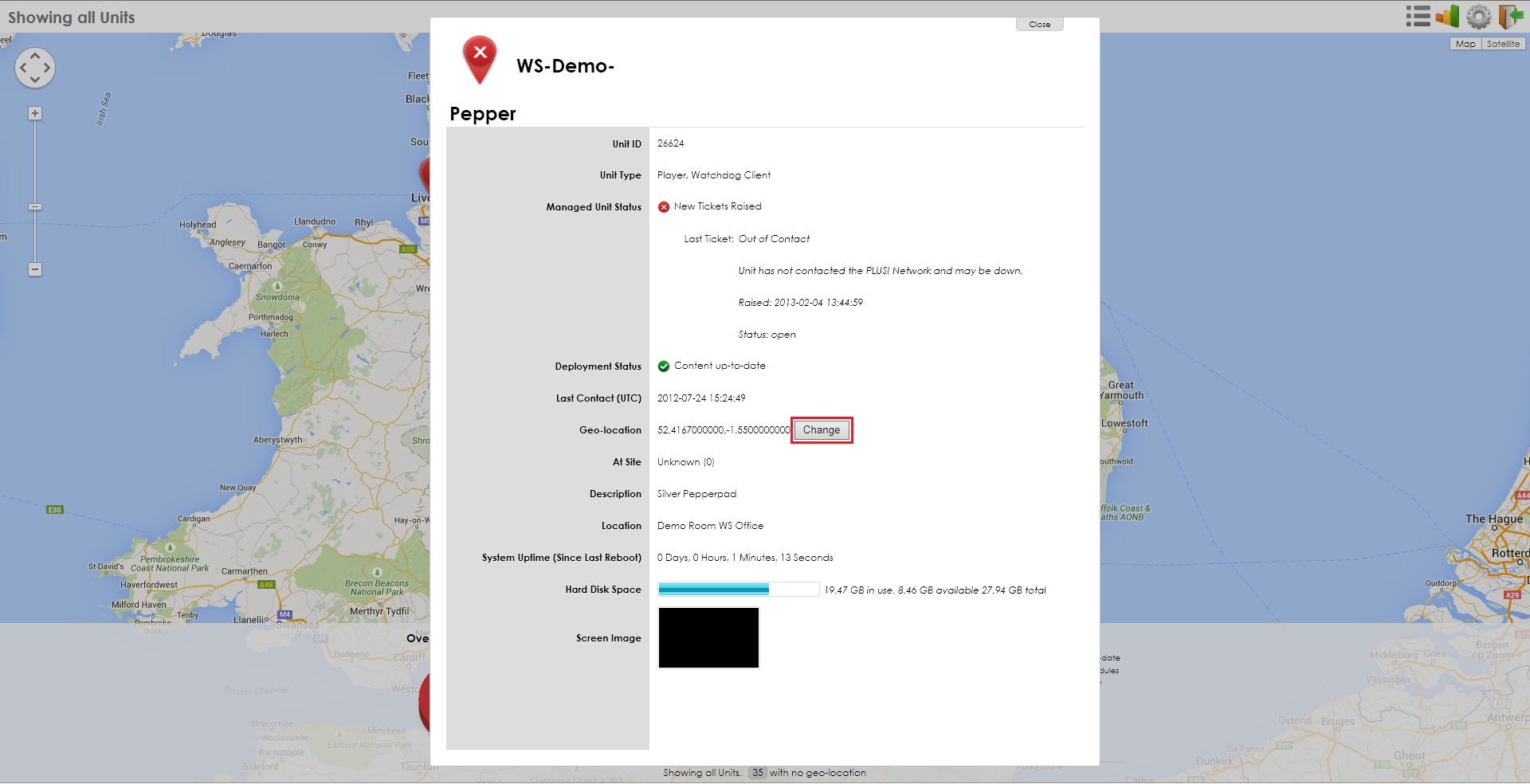 4. The icon will be now be displayed a green Pin, and you can drag-and-drag it to the new location.  Click Save and OK to confirm changes.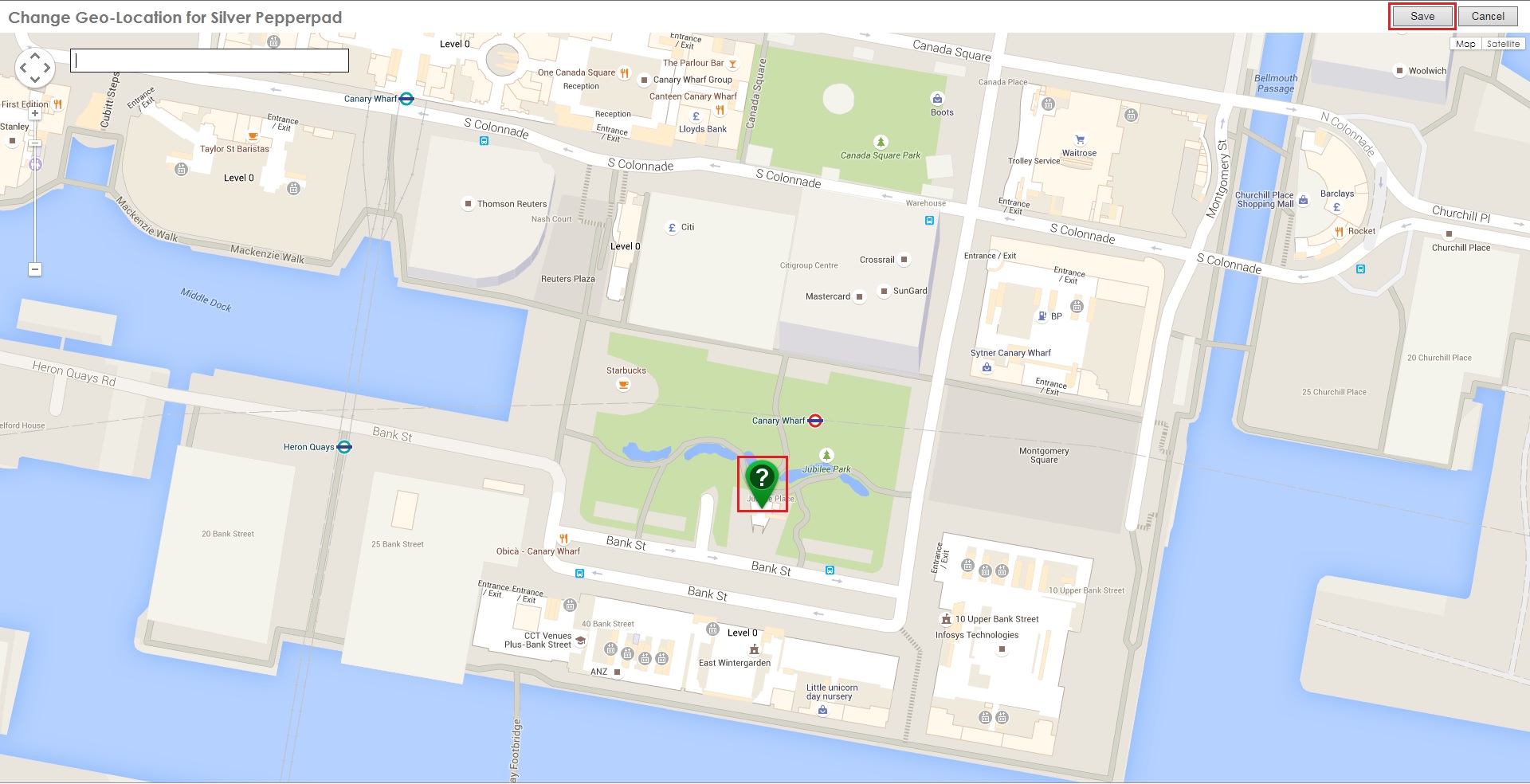 5. The red Pin is shown again, at the newly set location.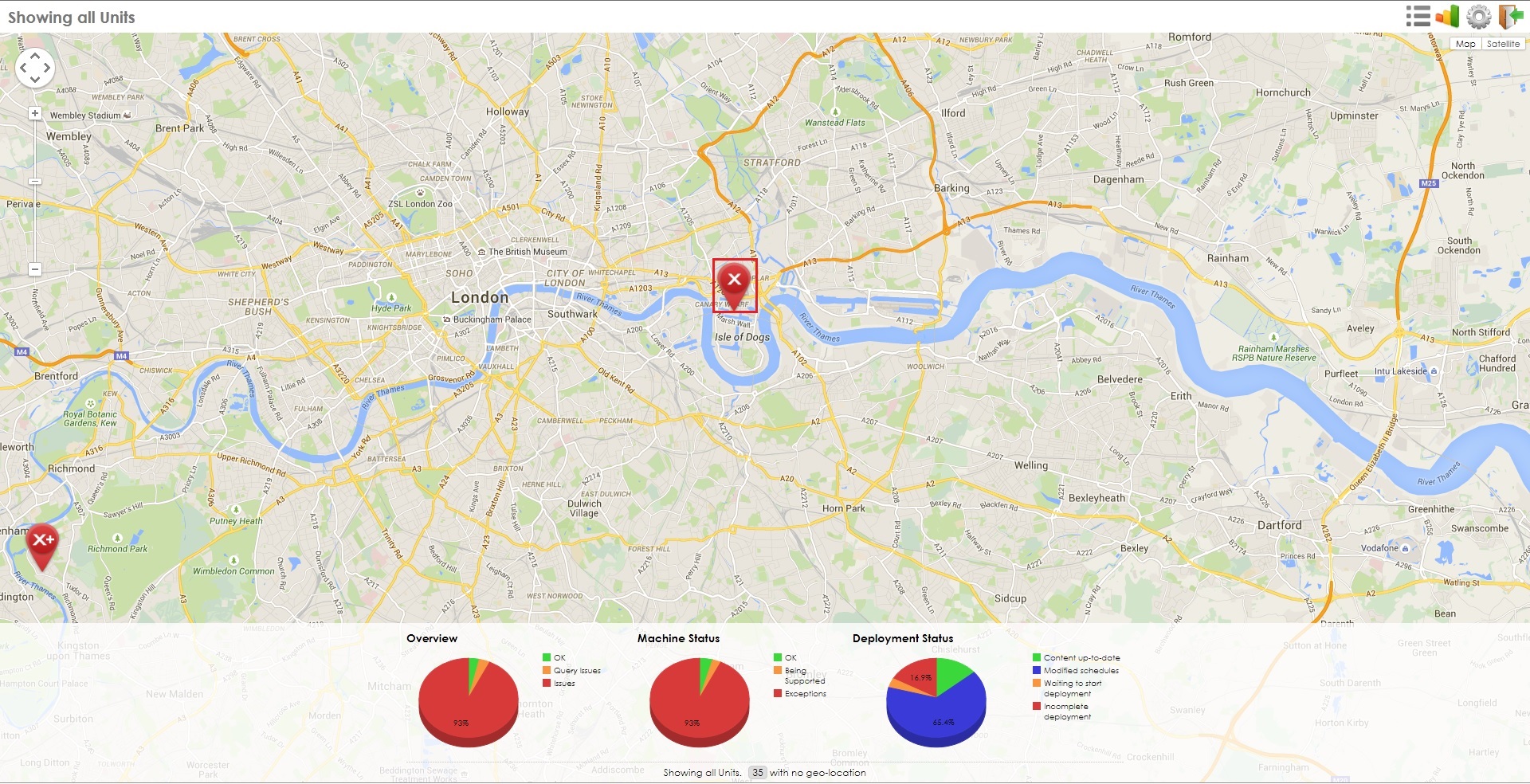 TIP: for a precise location setting, you can zoom in to the map and will allow you to place the Pin on an exact location, e.g. the building.
IMPORTANT: manually positioning Units also requires you uncheck the Automatic checkbox setting in Site Manager for the corresponding Unit, as shown below: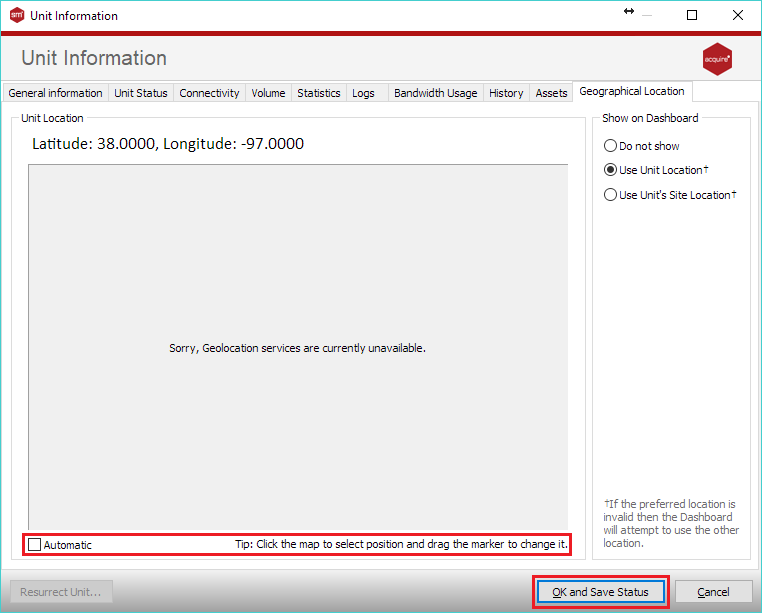 Please note: the default setting is enabled and means the Unit will use a Geo IP position, which may appear in a different position on the Dashboard site, in some cases several miles away