Question:
Is it possible to set Acquire Player to automatically login to Windows to the preferred User Account?
Resolution:
Yes. This can be set be System Sentinel to allow a specific User Account to login and therefore ensure a Player is not left on a Windows login screen. We recommend this is done during the initial set-up of the Player for convenience, however may still be applied at a later date (including remotely via the PLUS! Network)
To do this:
1. Exit Acquire Player, using your pass-phrase (break command) to show System Sentinel and select Lockdown Settings...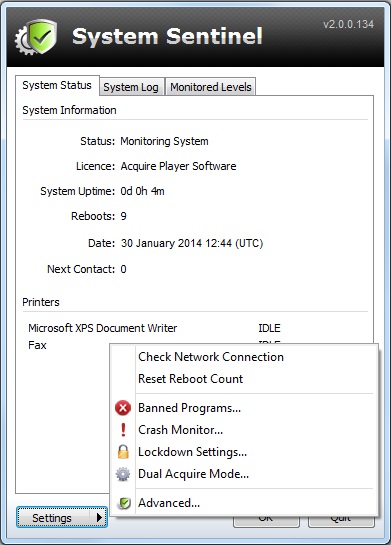 2. Enable Automatic Logon and enter the correct Username and Password, click OK to save. You should reboot the PC to test, if it can load Windows and Acquire Player automatically you have configured this correctly.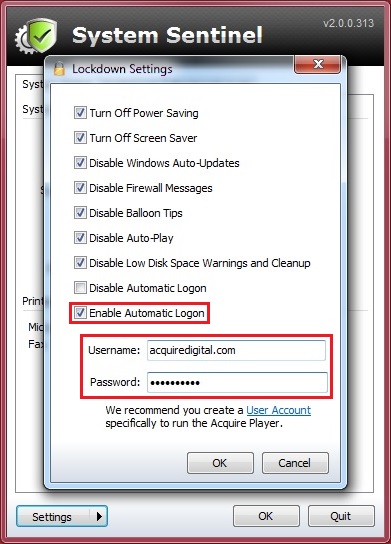 Please note: this can also be set in Windows using click Run and type netplwiz and un-check Users must enter a user name and password to use this computer and click OK.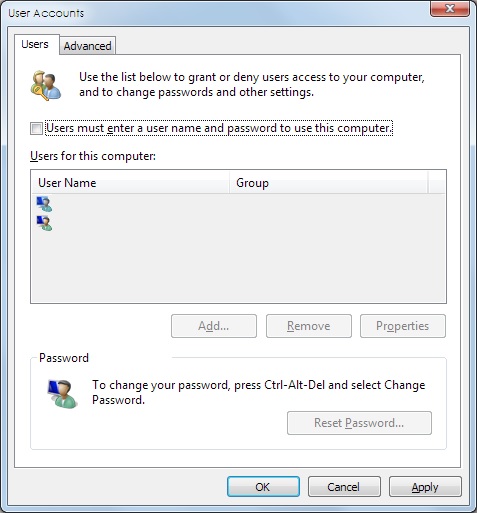 IMPORTANT: You should only set this in one place to avoid a conflict and depending on how quickly the system boots to Windows, test which settings works best for you.