Question:
Is there a way of creating a summary or report of items in a Project Playlist?
Resolution:
Yes. Playlist Viewer allows you to see the contents/order of the items in a particular Project's Playlist and is useful if you require a summary of the contents of a Playlist, such as Pages and Media. This can be saved as an .html file and used for reporting purposes.
To use this feature:
1. Open Acquire Editor and select appropriate the Project.
2. Click Editor Features and select Playlist Viewer.
3. Select a Playlist, by clicking ...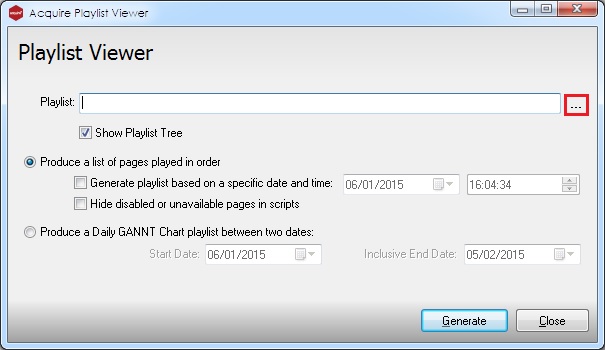 4. This displays all the Playlist files inside the Project, denoted by .aqs file extension. Select the one you want to view and click OK.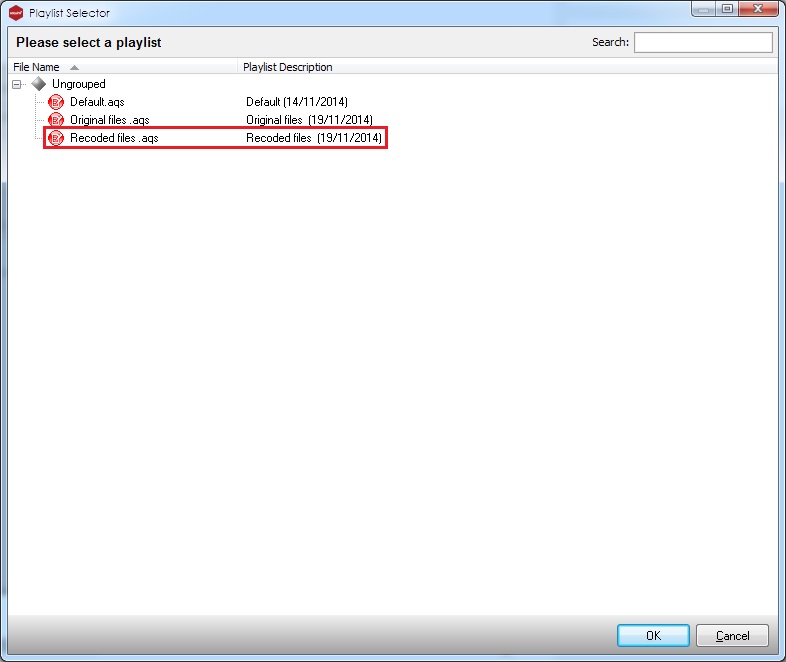 5. This generates a list of Pages and Media, inside the Playlist and gives the order of playback, length of time and thumbnail preview. Please note: this can be printed or saved. You can produce additional information, by clicking Change Criteria (where the Playlist Viewer options shown at 3. appear on the screen).