Question:
Why do numbers inside a text-box or text file, appear back-to-front when previewing or when deployed to an Acquire Player?
Resolution:
We are aware of an issue, which affects the way numbers are being displayed when you have enabled the Crawl setting from the Toolbox, in a text file or text-box with the Arial font.
In the example below, when editing a page a number is entered in the fashion you want it to appear on a previewed/deployed page (as normal). Please note: the text in red is from a text file (.txt) and blue text is from a text-box.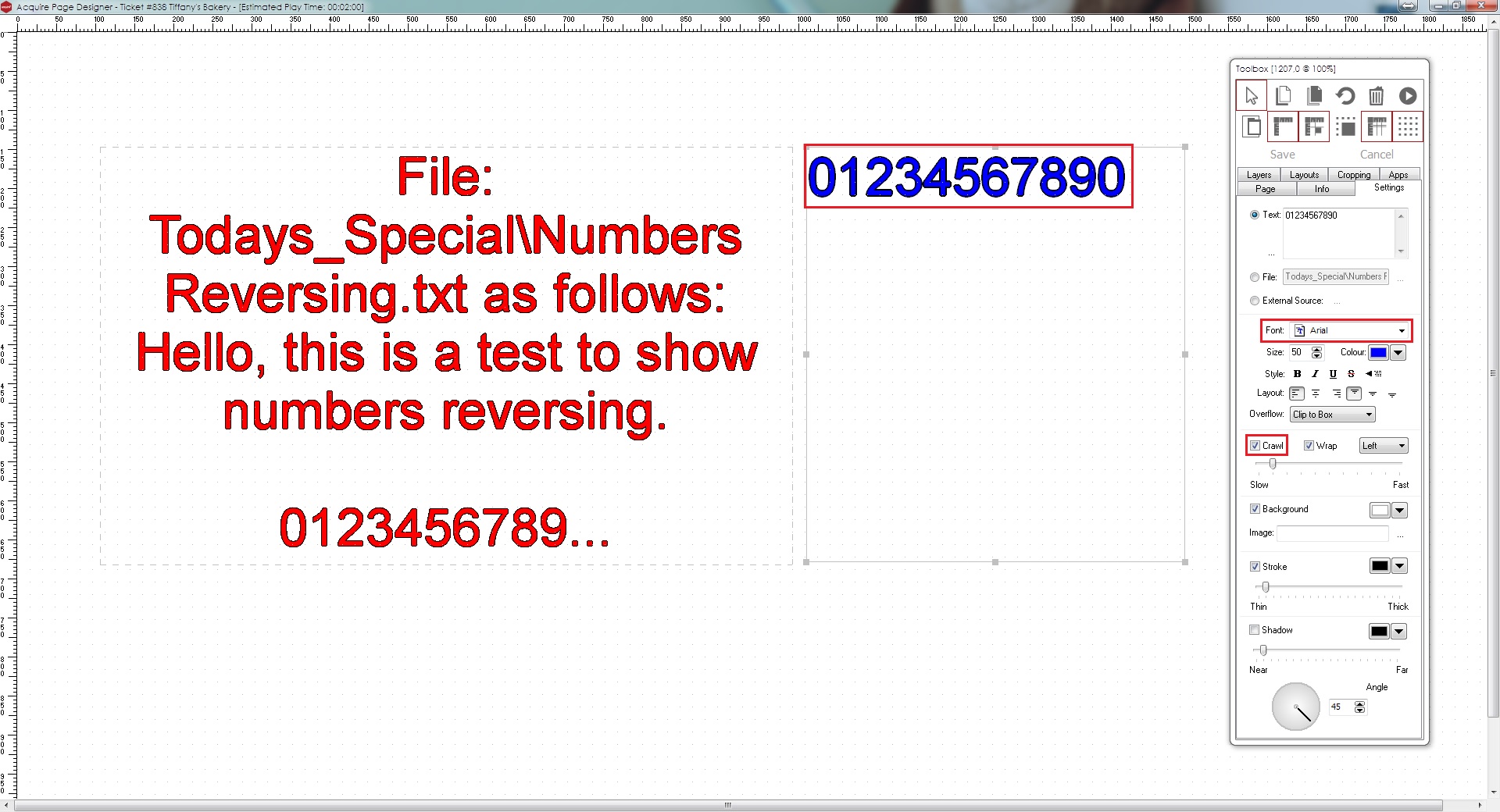 However what occurs, are the numbers appear back-to-front when previewing, as shown: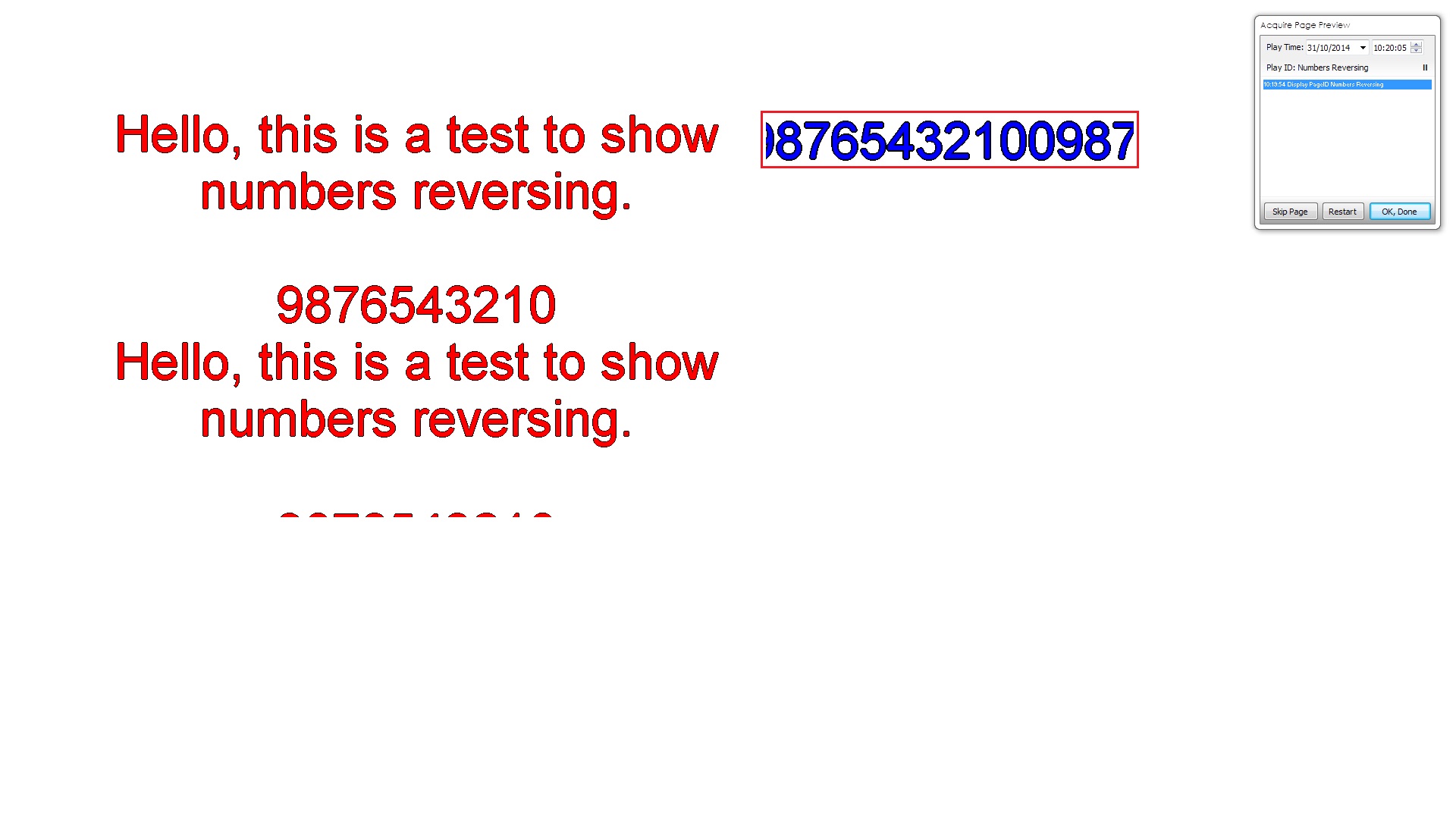 As an alternative we recommend using a different font or the TextAnimate App, as this will also give you extended animation settings.