Question:
Can you use custom fonts in Acquire2Go?
Resolution:
Acquire2Go uses pre-set fonts and you can only select one from the list, as shown below: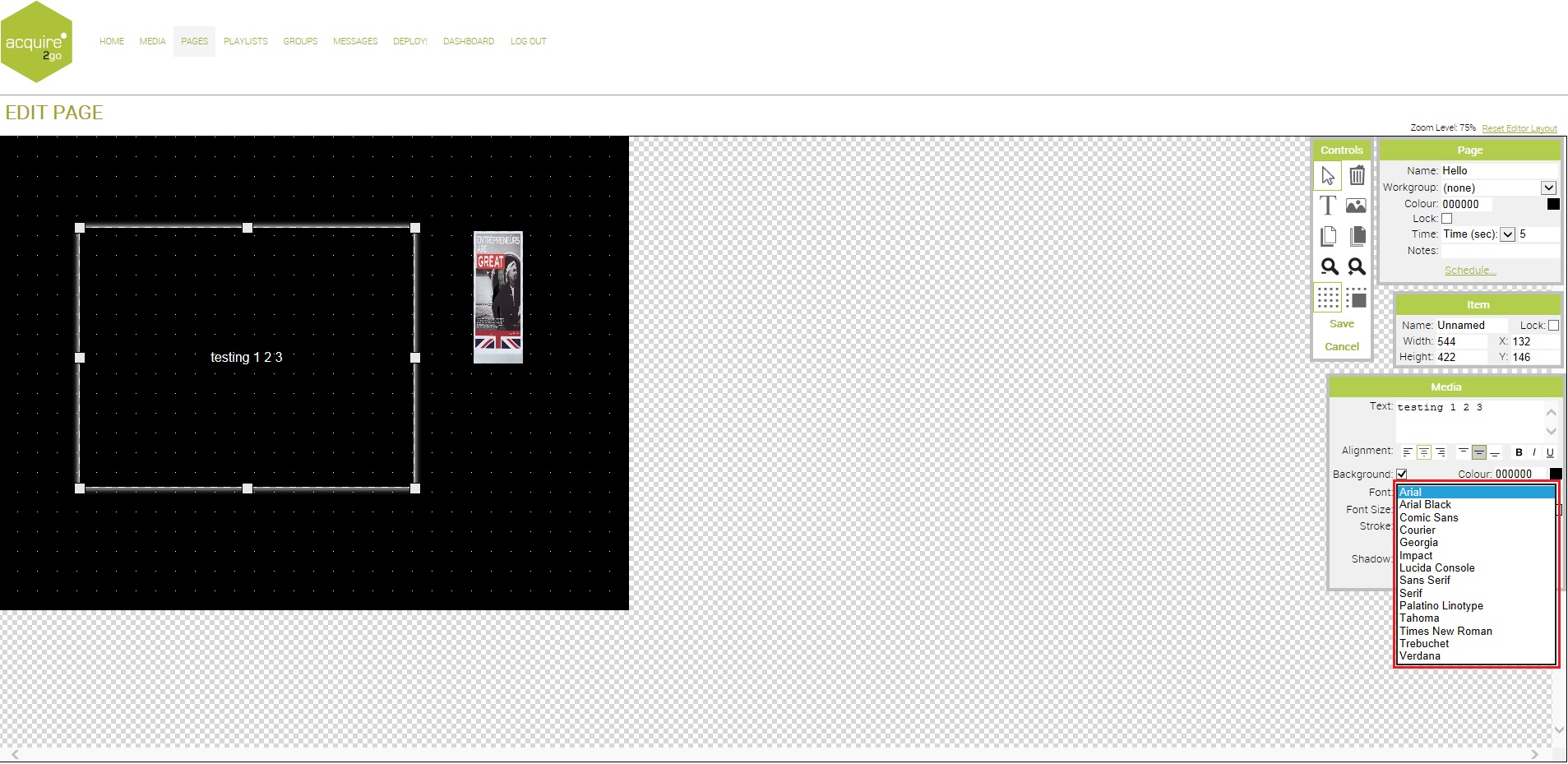 TIP: Please remember if you are using a hybrid version of Acquire2Go, you are able build templates in Acquire Editor and use these in Acquire2Go. However, please ensure you also install the same font on the Acquire2Go Player.