Question:
How do I schedule a playlist?
Resolution:
Once you have created a playlist, you can schedule it to play at certain points throughout the day. This is particularly useful when you need to swap between different playlists. For example a restaurant may have a different playlist for a day time menu, lunch menu and evening menu.
To do this:
1. Navigate to the PLAYLISTS tab and click the Manage Day-Parting Scheme button.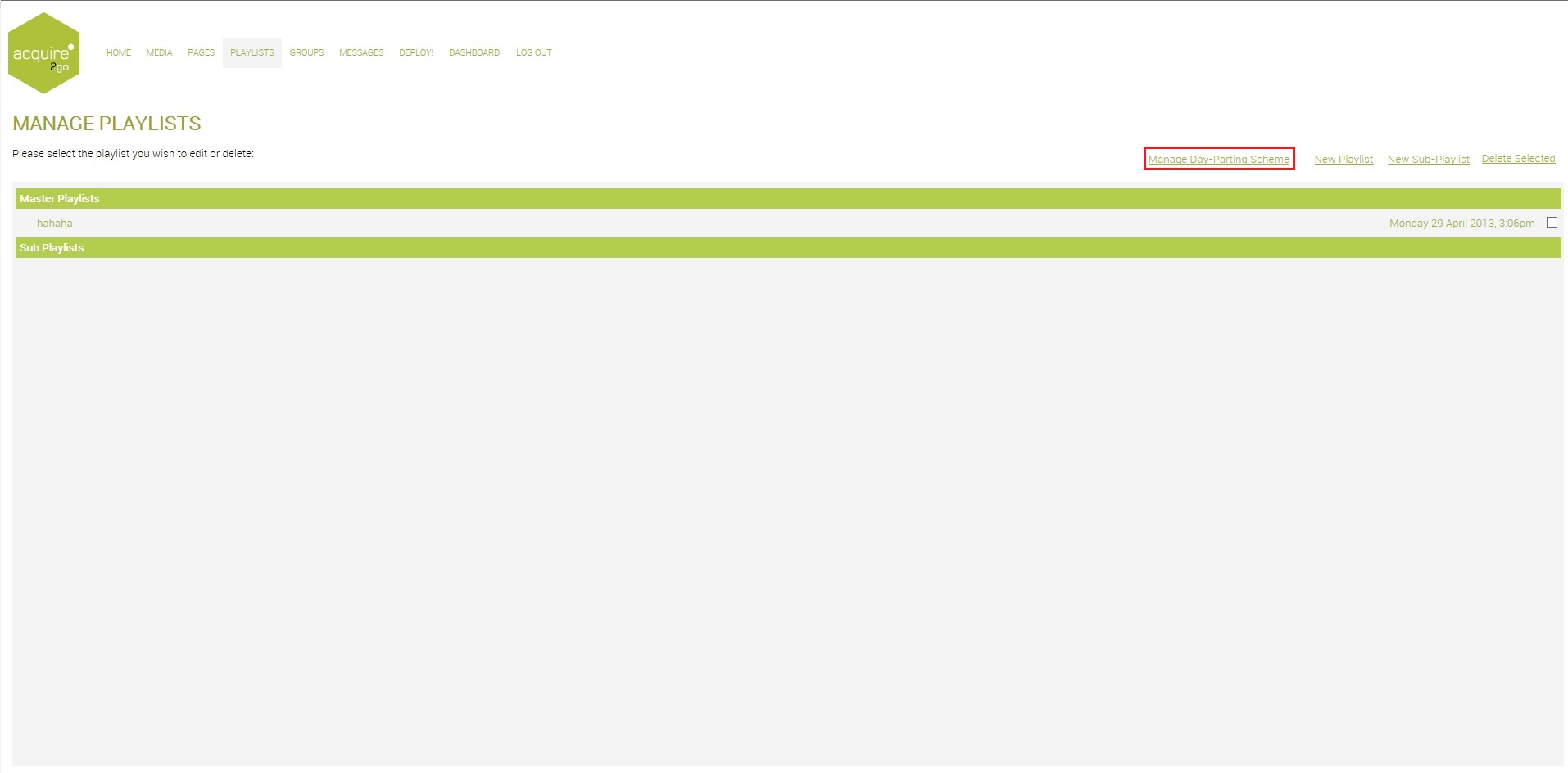 2. You can split a day into 8 different playlists. The default setting is 1 split, but you can split this into again by clicking the split button

The new split will be placed on the clock. Move the splits around by dragging them until it shows the time when you want the playlists to change and are set in 15-mins increments.
In this example 24 hours, has been split in to 3 day-parts, which will force the Acquire2Go Players to play the Breakfast Menu from 6am - 12pm, Lunch Menu from 12pm - 6pm and Evening Menu from 6pm - 6am.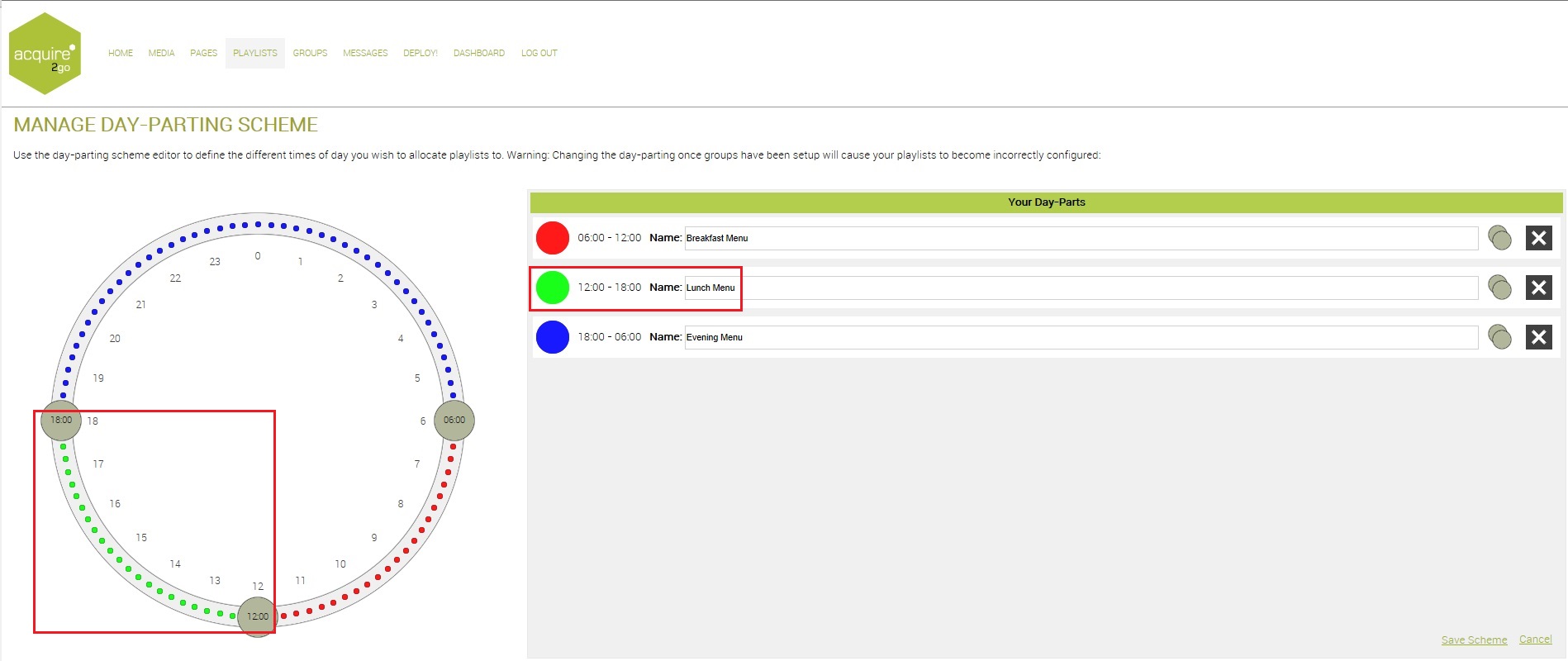 3. Continue to add or delete splits and remember to click Save Scheme to save any changes.