Question:
How can I stop users changing the Acquire Player settings?
Resolution:
The easiest way to do this is to password protect the settings from being changed.
To do this, simply press Escape when Acquire Player is running to show the Acquire Settings.  Then check the Protect Config Screen with Password and choose a secure password and click OK to save.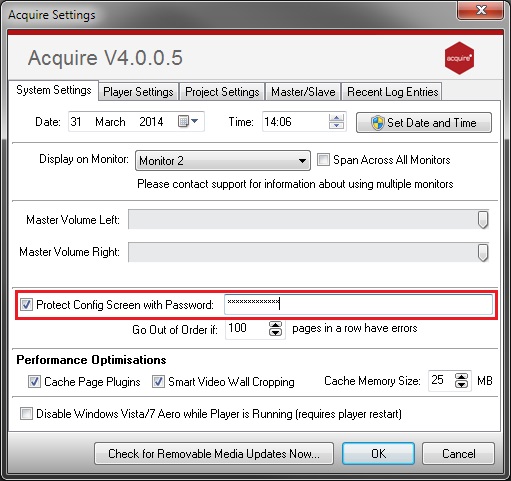 IMPORTANT: Please do NOT set this password as the same as your break command, as doing so will lock you out of these settings.