Question:
How can make it easier to upload several media file?
Resolution:
A simple and fast way to upload several media files is to use the UpMedia application, that allows you to quickly upload files using drag-and-drop.
1. To do this, click on Upload Media in the MEDIA tab. Select File Uploading Alternatives.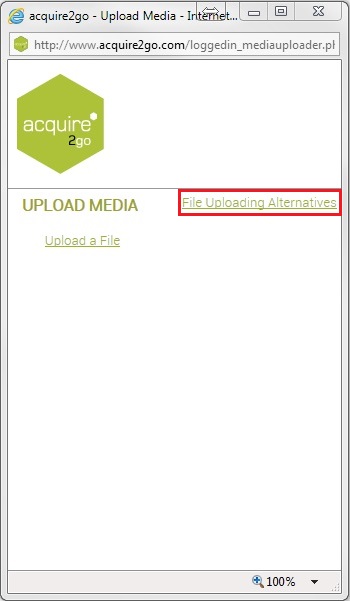 2. Using the Download UpMedia link, download the application.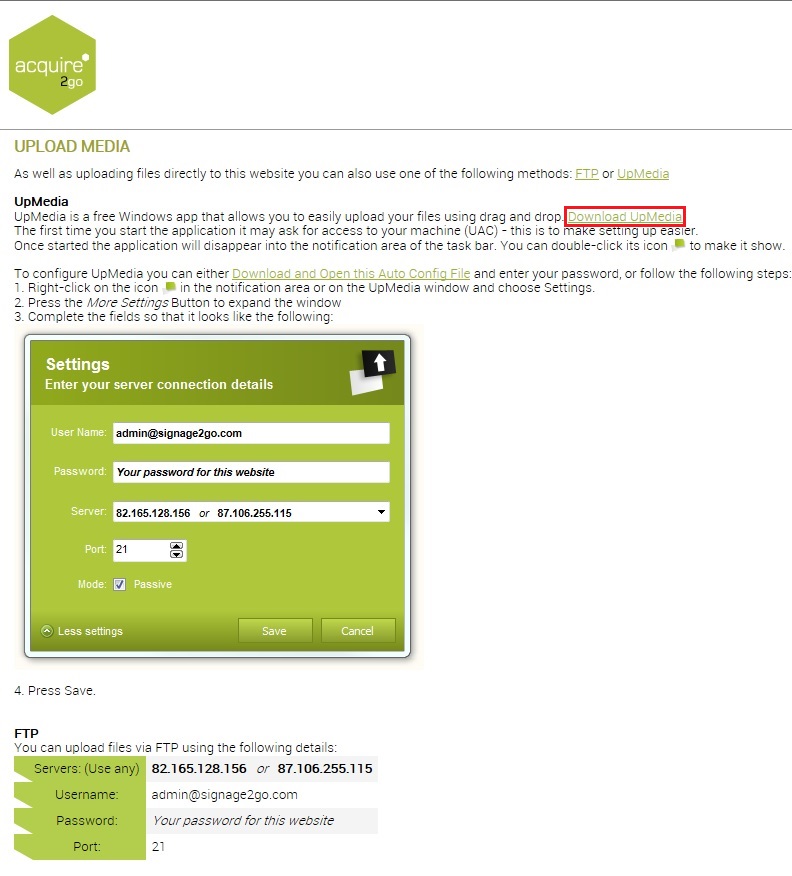 3. Now input your Acquire2Go login and password details or use the FTP details stated.