Question:
I have been asked to provide some information about my Acquire software, where can I find this?
Resolution:
Acquire Digital Support, commonly will require the Version and Licence Information of your software to assist in diagnosing problems you may have. To find this information:
1. Open Acquire Editor and click More, then About...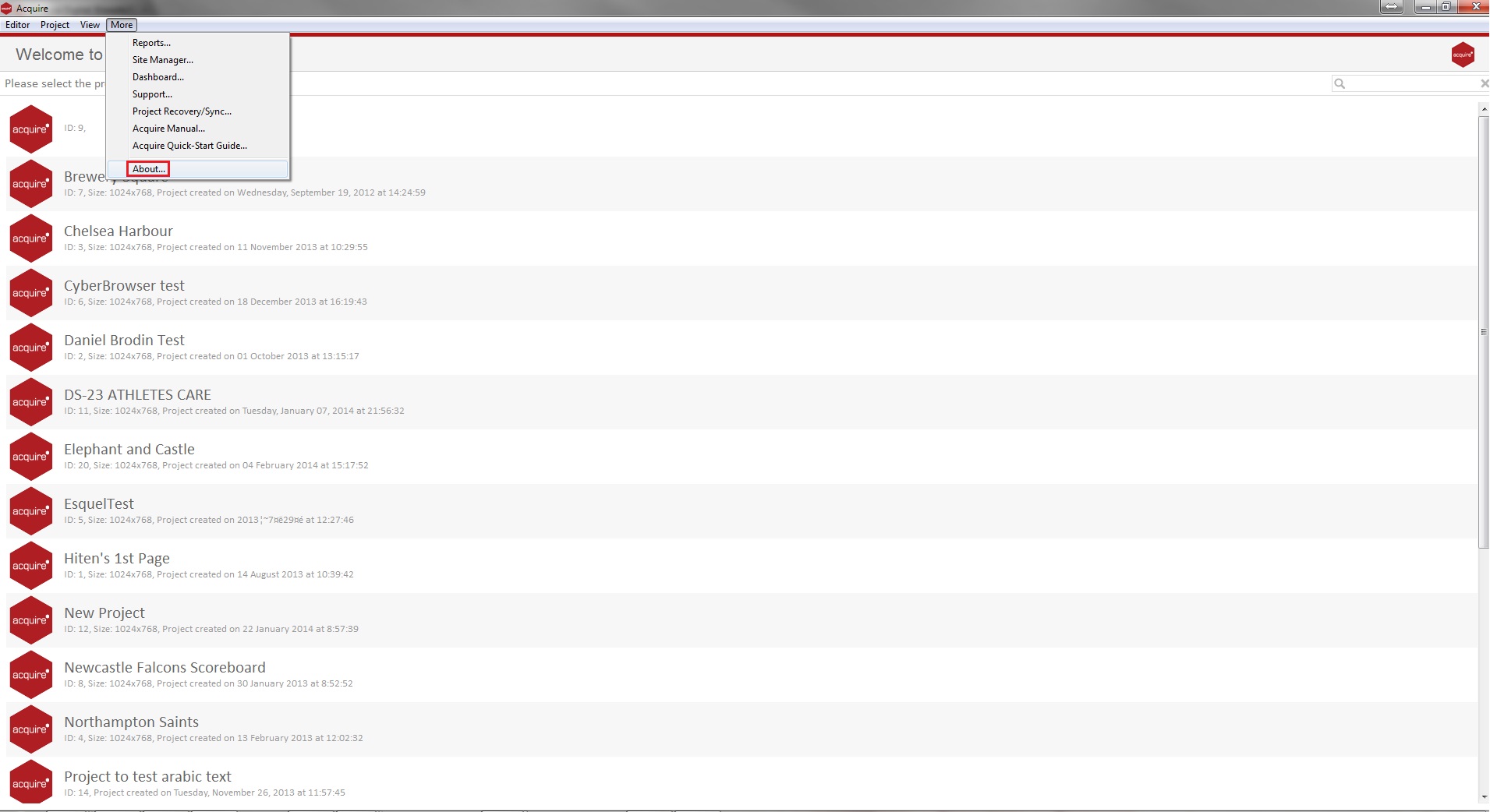 2. Click Version and Licence Information.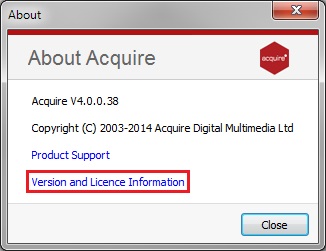 3. You will now see detailed information about Acquire version you are using, including Apps. To forward this information click Copy to Clipboard and paste in to the relevant support ticket or email.