Question:
What kind of information can I see about a unit when using Site Manager?
Resolution:
Site Manager is a powerful remote support tool, which allows you access, control and deploy to units (players) that are connected to the PLUS! Network.
If you double-click on a particular unit on an account, you will get several options to make changes, resolve issues and see activity history.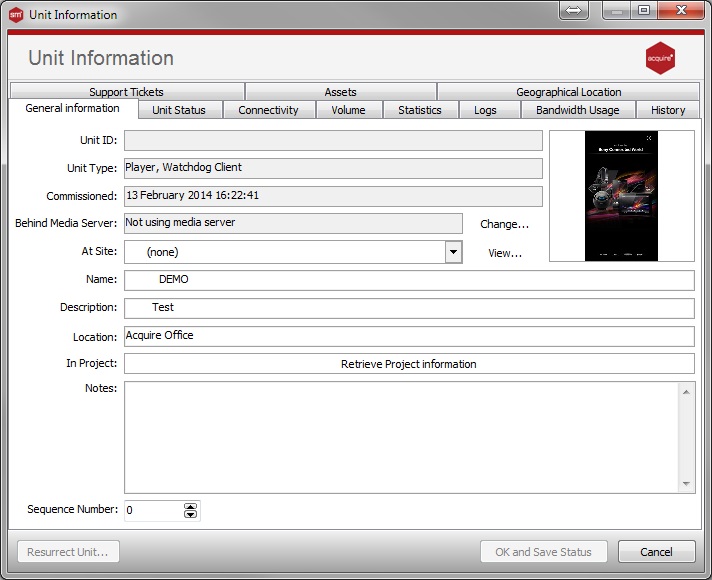 TIP: Using the Support Tickets tab, you can see if the unit and/or PLUS! Network has automatically raised or closed any tickets. For example, if a unit loses contact with the PLUS! Network a ticket will be raised and in most cases the system can close these once contact is restored. If a ticket is raised for another problem, this is one area you will be able to get an indication of the what problem is.