Question:
I have been experiencing problems with my Acquire Player and have been asked to check the logs. What are the logs and where can I find them?
Resolution:
Acquire software has a automatic system that collects and saves logs in the form of text files in real time, when you use the software. This allows you to review the logs in the event of a problem to determine where the problem lies and gives information that can help you or the Acquire Digital Support team, to resolve it.
In the event of there is a problem with a Project not playing, App issue, the Player is not playing the desired Playlist or something else and you need help, please check the logs.
To view the logs simply navigate to Start > All Programs > Acquire > Acquire Player Logs
Below is an example of a log, where there are multiple logs Acquire will automatically group the logs by date and further group logs in to time periods and arrange in to folders.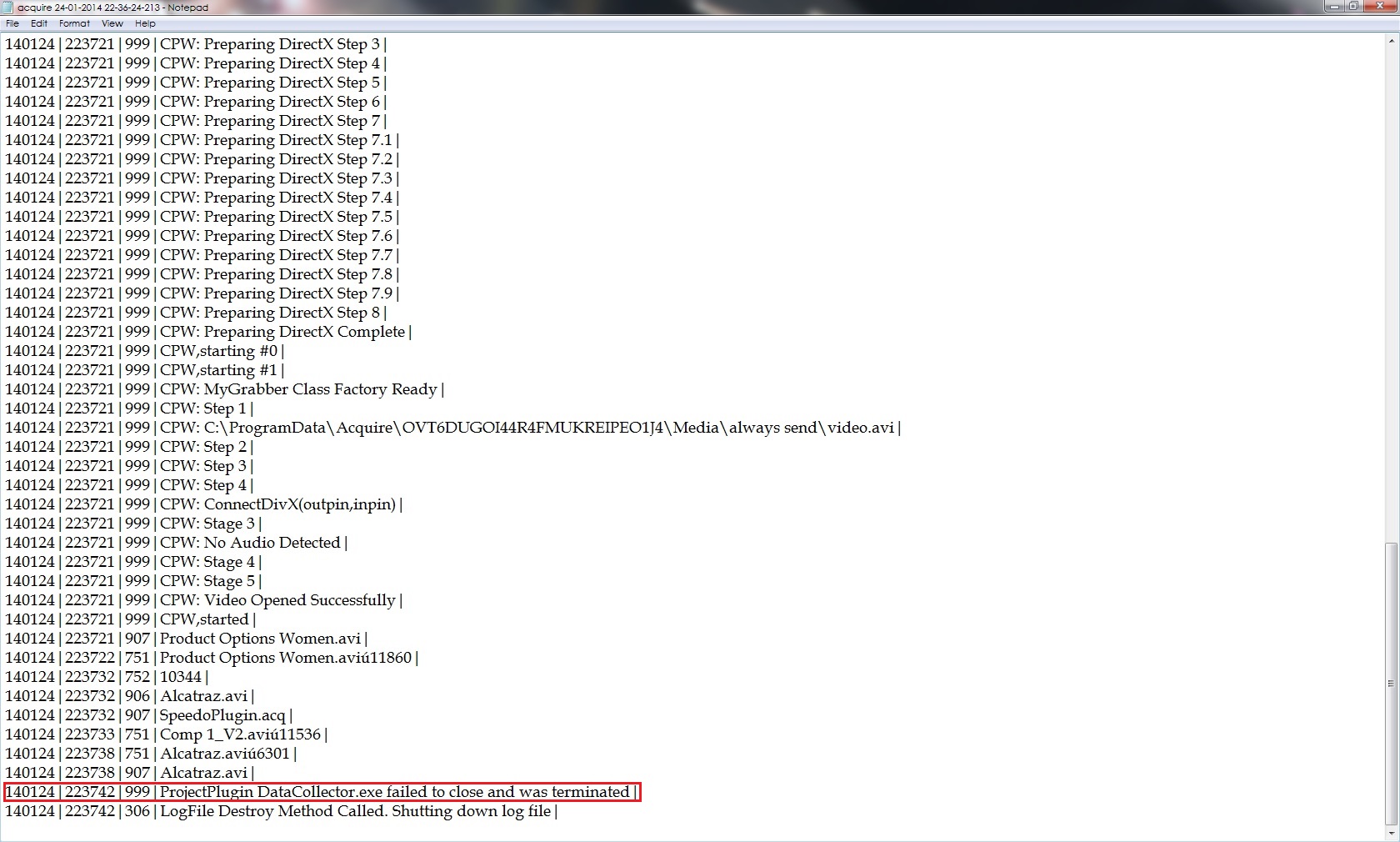 Reviewing logs is particularly beneficial, when a problem is reported or noticed on a Player at a specific time. This give you an opportunity to look at what the logs recorded at or around this time. Sometimes the error or problem is obvious - such as missing media (which may cause the Player to display an Out of Order screen), allowing you to correct it and at other times be more difficult to isolate the problem. However with the logs you can always get information that can help point you in the right direction to determine the pro
Please note: the logs are time-stamped in UTC (Coordinated Universal Time) format and date entries appear YYMMDD.