Question:
I have received an Acquire Licence Key for my software, how can I activate my software?
Resolution:
Typically you will receive a Licence Key from Acquire Digital, within 24 hours of your purchase. This key is used to activate your software and should be retained for future use.
To use your Licence Key, please ensure you have installed the software first. We recommend the Licence Key is saved to a local folder, such as Documents or Downloads. Please note: saving this to the Desktop is not recommended and you should NOT place this in to the Acquire directory.
If you are not automatically prompted to activate the software or are completing this later, please do the following:
1. Click Start > All Programs > Acquire > Install Acquire Licence and click Yes on User Account Control.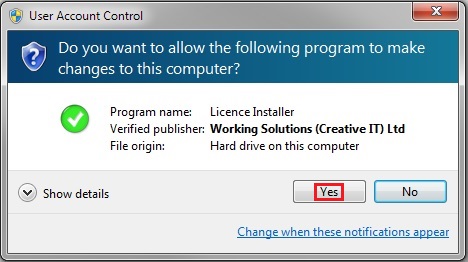 2. Select Licence Key File.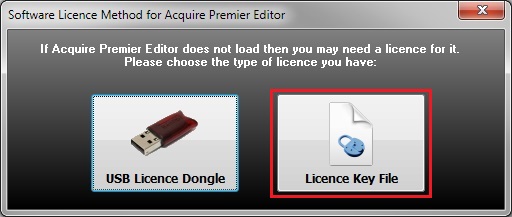 3. Locate where you have downloaded the Licence Key file to and select. In this case the key is labelled example.cbk, however your key will usually be labelled numerically - such as 1234.cbk.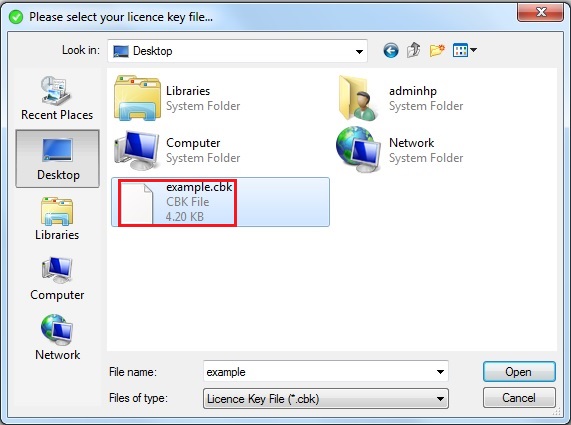 4. Please ensure you are connected to the Internet, to activate your software and click Automatically over the Internet. Please note: you can use offline activation methods if you do have an Internet connection, however you will need to provide Acquire Digital Support with an IID Code and Serial No: and await response (please allow up to 48 hours).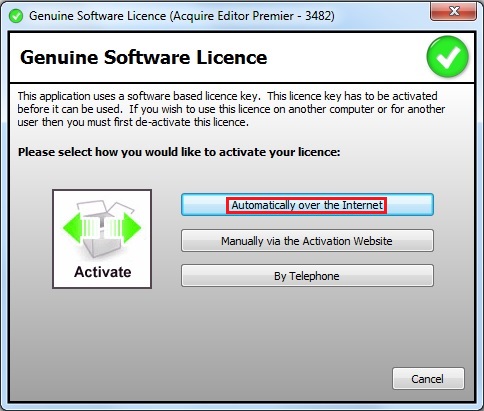 5. Your software has now been activated. Click OK to continue.